Ant V
Who am I?
I am Anthony V (you can call me Ant), the founder of Circle8. With more than a decade in the sport therapy and personal training industry, I have gained a wealth of experience that has taken me from working with Olympic athletes and high-profile triathlon teams to simple, holistic & sports massage treatments for everyday aches and pains. 
My passion is in sports rehab. They say the best way to learn is to experience something yourself and for me, that came about when I dislocated both shoulders in a snowboarding accident several years ago. Following an operation, I took on my own rehab program (physician heal thyself?) and was able to understand the process from a new perspective. 
What do I do?
Over the years I have gained several qualifications in my field including Level 2 & 3 Personal Trainer, level 3 & 4 Sports Massage and level 4 in Exercise Referral. Additionally, I have a diploma in Posture & Corrective Exercise. Like most practitioners, I also work hard to keep my training up to date on a continuous basis.
In recent years, I have settled into offering all types of massage, chronic injury management, sports rehab and training programs. I am also an accredited member of the Federation of Holistic Therapists.
I am incredibly privileged to have worked with professional athletes including the Elite USA Triathlon teams in 2019 – massaging two world class sports triathlete's , Matt McElroy and World number 2 Taylor Spivey and winter Olympian Zoe Brier.
My vision
I have a deep understanding of the human body – how it moves and the underlying causes of a number of chronic conditions that can restrict our movements and reduce our mobility. My aim is to get people back into peak physical health, no matter their shape, size or fitness levels. I believe that mobility is one of the most important aspects of our mental health and that is what really motivates me.
We see Circle 8 massage as being a core part of our community and we are well on our way to achieving that goal.
Jessika S
I'm Jess and I'm originally from Canada where I trained to become a Registered Massage Therapist. The RMT program is a two year program that focuses on anatomy and physiology, assessment of common musculoskeletal injuries, and a variety of massage techniques including deep tissue and trigger point work. I am a qualified sports massage therapist having completed a Level 4 Sports Massage course at St. Marys University. I also do Dynamic cupping, which utilises silicon cups rather than hard plastic or glass. The silicone cups are able to glide over the treated area, allowing for more tissue manipulation and helps muscles in the way that hands cannot.
I became a massage therapist because I know how much good it can do, from helping rehabilitate injuries to reducing pain and stress. My own perspective on massage therapy is that it can not only help in the recovery of individuals, but also become an integral part of maintaining health.
When I'm not working I like to be out exploring the English countryside; living in the Calder Valley I'm spoiled for places to walk. I also really enjoy skiing and miss having the mountains on my doorstep, so whenever the opportunity arises you can bet I'll be on the pistes.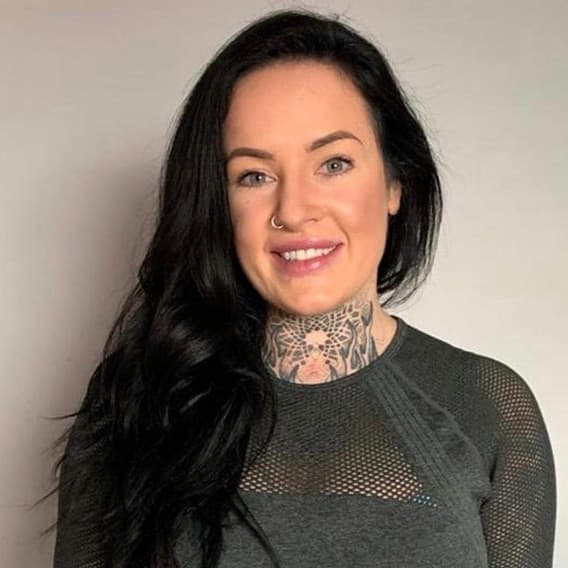 Jennifer
I'm Jennifer Rose and I have worked within manual therapy for 8 years now. Starting as a sports massage therapist in Sunderland, where I am originally from, I was then inspired to deepen my knowledge and become a Bsc Sports & Exercise Therapist.
I have gained further experience working with various sporting disciplines including rugby and football, with clubs such as Leeds Rhinos, Bradford Bulls, Halifax FC, Hunslet RLFC and Queensbury RL. I also hold a private clinic at Full Force Kickboxing gym for their fighters and other members.
I provide a safe and inclusive space for your care and treatment, where I will combine my knowledge of your physiology, biomechanics and anatomy to reach the goals that you are aiming for. From injury assessment and rehabilitation to massage and manual therapy, I always like to keep the sessions collaborative and clear on what the next steps are.
Recreationally you will find me hiking, cycling, relieving my stress in the gym and practicing aerial arts. I love to try new things and I understand how your sense of identity can be impacted when you are in pain and unable to do the things you love, so don't suffer in silence!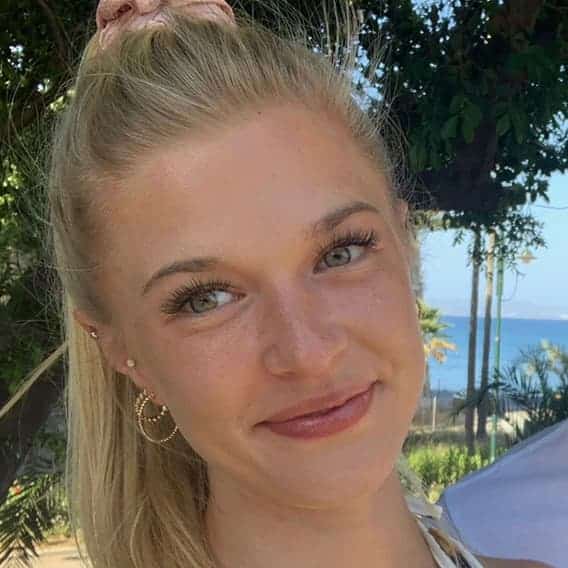 Evie
I'm Evie and I'm a qualified Sport & Exercise Therapist BSc and a Master of Sport & Exercise Nutrition, which I both completed at Leeds Beckett Uni. I have extensive experience in sports massage, treating and diagnosing injuries. I have previously worked with Leeds Rhinos as their massage clinic manager on placement, England Rugby league and Oldham St Anne's Rugby club at their sports therapist last season.
I am sports trauma trained and have been doing mobile massage and therapy treatments for clients around Greater Manchester and Yorkshire. I previously wanted to become a dancer and attend dance school, but after a chronic knee injury and operation in 2015, whereby I did not receive adequate treatment pre or post op, this started my want to become a Sports Therapist. I love my job because I love seeing how I can relieve someone of pain, stress and hardships that injuries can cause. Sports massage is a fundamental part of injury rehab and prehab, allowing the muscles to relax and reach their full strength and flexibility potential.
Outside of work, I love watching sports and still dancing. I was captain of the jazz and commercial team at uni for 3 years and have done ballet since I was 2! I can relate on a personal level to injuries and the frustration and I hope I can help you get back to your goal of sport/ fitness or just daily living!
Hannah V
I'm Hannah, a BSc Sports and Exercise Therapy Graduate, currently furthering my studies by completing a Masters degree in Sports and Exercise Medicine. I have gained a lot of experience in Sports Massage and treating musculoskeletal injuries at Leeds Beckett University Massage & Injury Clinic, whilst also on placement with professional clubs, such as; Leeds Rhinos, Hunslet RLFC and Bradford City AFC.
After graduating I continued to work with a rugby club providing Pre & Post Training massage and helped out with massage at events such as the Great North Run. I have recently gained the award in The FA Level 4 Intermediate Trauma Medical Management in Football (ITMMiF), meaning I am qualified to provide pitch side cover to a high standard.
Outside my clinic work, I am an active individual and have participated in multiple sports throughout the years. I am currently Rowing for the University team, where I am also the Club President. From this, I know what it is like to be injured or have aches and pains stopping you from exercising. That's why my main goal as a Sports Therapist is to help clients get back to a good physical state as quickly as possible.
Ant was welcoming, took my pain history and talked me through what he was manipulating. Been having a lot of trouble with my left hip, went for a walk today and no hint of old pain. He sent me exercises to do after my appointment to continue to strengthen my problem areas. Will be booking again soon.
Jennifer
Ant is brilliant – he really knows anatomy and massage, and will not only fix you with his hands, but also send you exercises to help prevent issues reoccurring. In addition, you'll have a good chat, get film recommendations, and all with alt rock background music – far better than the usual ambient pan pipe nonsense. Highly recommended!
Carrie
Ant is brilliant ! He has the knowledge of a great physio combined with strong and targeted massage technique that just works and gets me moving again ! Turned up with a sore kneee that wouldnt bend left completely fine and fixed plus a clear understanding of what had caused the problem. He even emailed me exercises later that day to help avoid future problems. Cannot recommend enough !! Thanks Ant !
Paul
Really good massage. I've been used to massage therapists just going in with their hands and not asking questions, but Jessika talked to me about my motivations for booking and then worked on the specific areas that needed it. I came out feeling like I had clouds for muscles, and my posture is already better. Amazing!
Leanne
I've had chronic issues with my neck and back and I always leave Circle 8 feeling miles better. Ant is very knowledgeable and always makes sure to explain what may be causing the pain and discomfort. He is brilliant at what he does and is also really friendly. Definitely would recommend!
Meenakashi
Circle8 is top notch for any niggles you might have, however big or small. Ant and the team are mega knowledgeable, they can feel exactly where you pain might be coming from, release your tension professionally, and even offer follow up exercises and mobility work to treat and prevent further issues. I'd highly recommend them to anyone looking for sports massage in Leeds city centre.
Sarah Cotterill
Best massage ive ever had. Ant is really friendly, great to chat to on the more painful areas of the massage and excellent aftercare advice. Wish I'd have found this place sooner! Cannot recommend enough, will definitely be back!
Ash
Book online today
When you come for a massage at Circle8 we don't just treat your issue and send you away, we find out exactly which movements and muscles are causing it, explain to you what's actually happening, give you exercises in the gym and at home that you can do to help alleviate and eventually get rid of your issue. 
3 Lower Briggate, 2nd Floor, Leeds, LS1 4AE