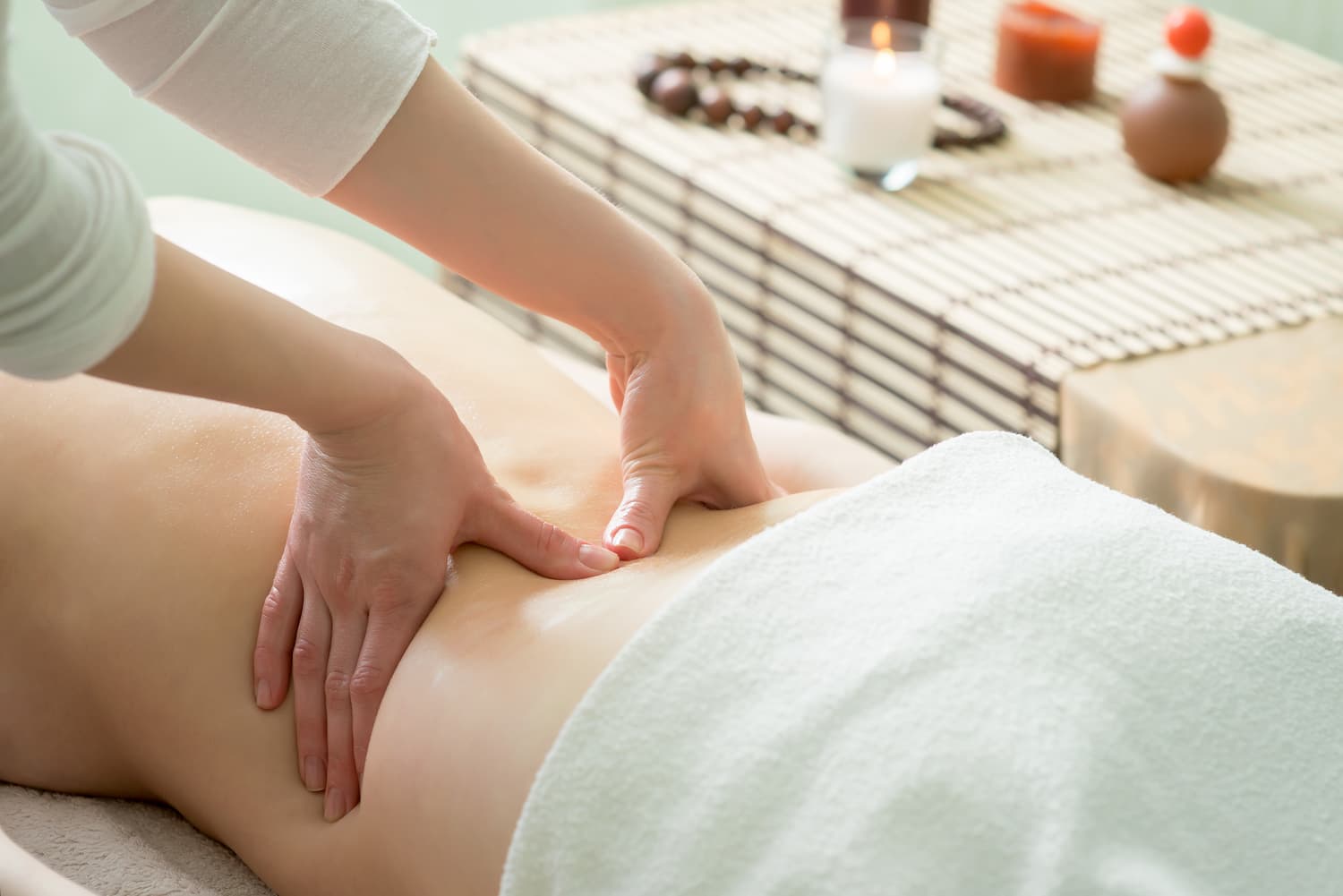 What is a Swedish Massage?
So, what is a Leeds Swedish massage? Well, to put it simply, it involves specific hand movements and pressure, such as kneading, percussion, rolling, tapping and sometimes vibrations. The best way to describe this massage is that it is compromised of various hand movements. Your therapist will know how and where to use specific techniques like kneading or rolling to ensure you feel completely rejuvenated. Although a Swedish massage is usually used for relaxation purposes, it has some health benefits. For instance, it can relieve stress and tension by manipulating the muscles. It also promotes circulation as the muscles relax.
We understand why most people opt for a Swedish massage in Leeds because it can completely rejuvenate you. After all, we would assert that there's no better feeling than the relaxation you feel after a massage. If you have never had a massage, but you just want one to unwind and relax, rather than for medical purposes, then keep reading. It might seem biased, but we believe that we are one of the best Sports & Holistic massage studios in Leeds. Why? Well, because we have a fantastic team of well-trained, knowledgeable and friendly Therapists.
Why Do You Need a Swedish Massage?
Firstly, we think it is important to tell you about the various techniques used during a Swedish massage. As mentioned, we will talk to you either before your session or on the day to ensure we can create a bespoke massage plan to ensure you receive the desired results.
We feel that we provide one of the best Swedish massages in Leeds because we really get to know our customers, then we can tailor the massage techniques to meet your needs. Sometimes, we will include all or combine the different Swedish massage techniques to ensure you receive a relaxing, delightful Swish massage.
The four techniques, besides the standard circular motions or friction pressure, are:
Hacking – Now, this style can be described as karate since the therapist will use chop motions. This style is possibly the most recognisable when people think of a Swedish massage.
Petrissage – This technique is when your therapist kneads and gently moves your muscles to relieve pressure, strain, and stress.
Effleurage – This style is a combination of different strokes, including long, harder strokes.
Vibrations – Sometimes, it is necessary to implement the vibration style, especially if you have tight muscles, because it will make your body vibrate or shake lightly, which causes your muscles to loosen and relax.
Why Do You Need to Book a Swedish Massage?
We have mentioned a few times that many people book a Swedish massage Leeds because they want to feel rejuvenated and relaxed. The primary goal of a Swedish massage is to promote relaxation and relief by improving your circulation through soothing and calming your muscles. It is different from a sports or deep tissue massage due to the gentler massage techniques.
This style is all about soft, careful strokes, unlike a sports massage which mainly involves hard pressure. Therefore, it is understandable why you can receive various benefits from booking a Swedish massage at Circle 8 Massage Leeds. So, we have included the top three benefits that you might gain from having a tranquil Swedish massage, which are:
Reduce muscle pain
Depending on the severity of your muscle pain or strain, a Swedish massage might be the perfect solution if you have overworked your muscles at the gym. Not only that, if you frequently have a Swedish massage, it has been known as an effective, natural solution to reduce and alleviate pain.
Improve circulation
We have mentioned how a Swedish massage will improve your overall blood circulation due to easing and relaxing the muscles. This massage style can soothe and ease painful muscles through warm, gentle pressure. It will assist your body by helping it release and drain toxins caused by stress, strain, and daily life. Yes, a Swedish massage will undoubtedly make you feel relaxed. After an unforgettable Swedish massage, you might feel like you have more energy. The reason you feel more energised could be that a Swedish massage loosens muscles and promotes better circulation. So, if your muscles no longer have tension and your circulation improves, you will undoubtedly feel invigorated.
Increases muscle movement
This type of massage will help you feel more limber as your muscles are more relaxed. You might notice that your muscles are more agile. Many sports people frequently have a Swedish massage as the techniques allow the muscles to release natural lubricants. What's more, this massage style is perfect for all types of people. Even if you don't frequently exercise, we are confident that you will feel a lot better in yourself as it's easier for you to move your muscles and joints as they will become supple and agile.
Ant was welcoming, took my pain history and talked me through what he was manipulating. Been having a lot of trouble with my left hip, went for a walk today and no hint of old pain. He sent me exercises to do after my appointment to continue to strengthen my problem areas. Will be booking again soon.
Jennifer
Ant is brilliant – he really knows anatomy and massage, and will not only fix you with his hands, but also send you exercises to help prevent issues reoccurring. In addition, you'll have a good chat, get film recommendations, and all with alt rock background music – far better than the usual ambient pan pipe nonsense. Highly recommended!
Carrie
Ant is brilliant ! He has the knowledge of a great physio combined with strong and targeted massage technique that just works and gets me moving again ! Turned up with a sore kneee that wouldnt bend left completely fine and fixed plus a clear understanding of what had caused the problem. He even emailed me exercises later that day to help avoid future problems. Cannot recommend enough !! Thanks Ant !
Paul
Really good massage. I've been used to massage therapists just going in with their hands and not asking questions, but Jessika talked to me about my motivations for booking and then worked on the specific areas that needed it. I came out feeling like I had clouds for muscles, and my posture is already better. Amazing!
Leanne
I've had chronic issues with my neck and back and I always leave Circle 8 feeling miles better. Ant is very knowledgeable and always makes sure to explain what may be causing the pain and discomfort. He is brilliant at what he does and is also really friendly. Definitely would recommend!
Meenakashi
Circle8 is top notch for any niggles you might have, however big or small. Ant and the team are mega knowledgeable, they can feel exactly where you pain might be coming from, release your tension professionally, and even offer follow up exercises and mobility work to treat and prevent further issues. I'd highly recommend them to anyone looking for sports massage in Leeds city centre.
Sarah Cotterill
Best massage ive ever had. Ant is really friendly, great to chat to on the more painful areas of the massage and excellent aftercare advice. Wish I'd have found this place sooner! Cannot recommend enough, will definitely be back!
Ash
Do You Have Health Insurance?
Claim back the full cost of your massage in Leeds, as the Circle8 team are fully accredited with the federation of holistic therapists, which is supported by all major health insurance providers. Check your Insurance policy for more information to see which treatments you can claim for.
Get started
When you come for a massage at Circle8 we don't just treat your issue and send you away, we find out exactly which movements and muscles are causing it, explain to you what's actually happening, give you exercises in the gym and at home that you can do to help alleviate and eventually get rid of your issue. 
3 Lower Briggate, 2nd Floor, Leeds, LS1 4AE