Corporate Massages: Inspire, motivate and rejuvenate your employees!
Office life is a stressful environment for everyone involved. Stress and corporate life seem to unfortunately, go hand in hand. Consequently, stress can then begin to impact the morale of the entire team. So, if you have been looking for a way to inspire, motivate and rejuvenate your employees, then a corporate massage may be just what you need. Instead of using a "team building" workshops, which can be beneficial, they don't make you feel any less stressed.
Most people who have an office job seem to just count the days until the weekend, or their next day holiday. Moreover, if you're employees are stressed and feel overworked, it can begin to impact the quality of work in general. So, Circle8 massage has the ideal corporate massage services that you could use to relax and rejuvenate your staff members. We offer various massage services, from sports massage & deep tissue massage to vacuum cupping and percussion massage treatments and we can bring the massage chair to you.
How we help
Our corporate massage services, where we bring relaxation to your office are preferred as it's far easier to arrange.
Besides, you can start the revitalisation and rejuvenation of your entire team, which will boost morale, inspiration and motivation of your office.
If you're worried about your tight schedule, don't worry! We can arrange our corporate massage services to suit your needs and schedule. For instance, rather than you're employees dreaming of Fridays for the weekend to begin, they can have an hour massage to look forward to instead.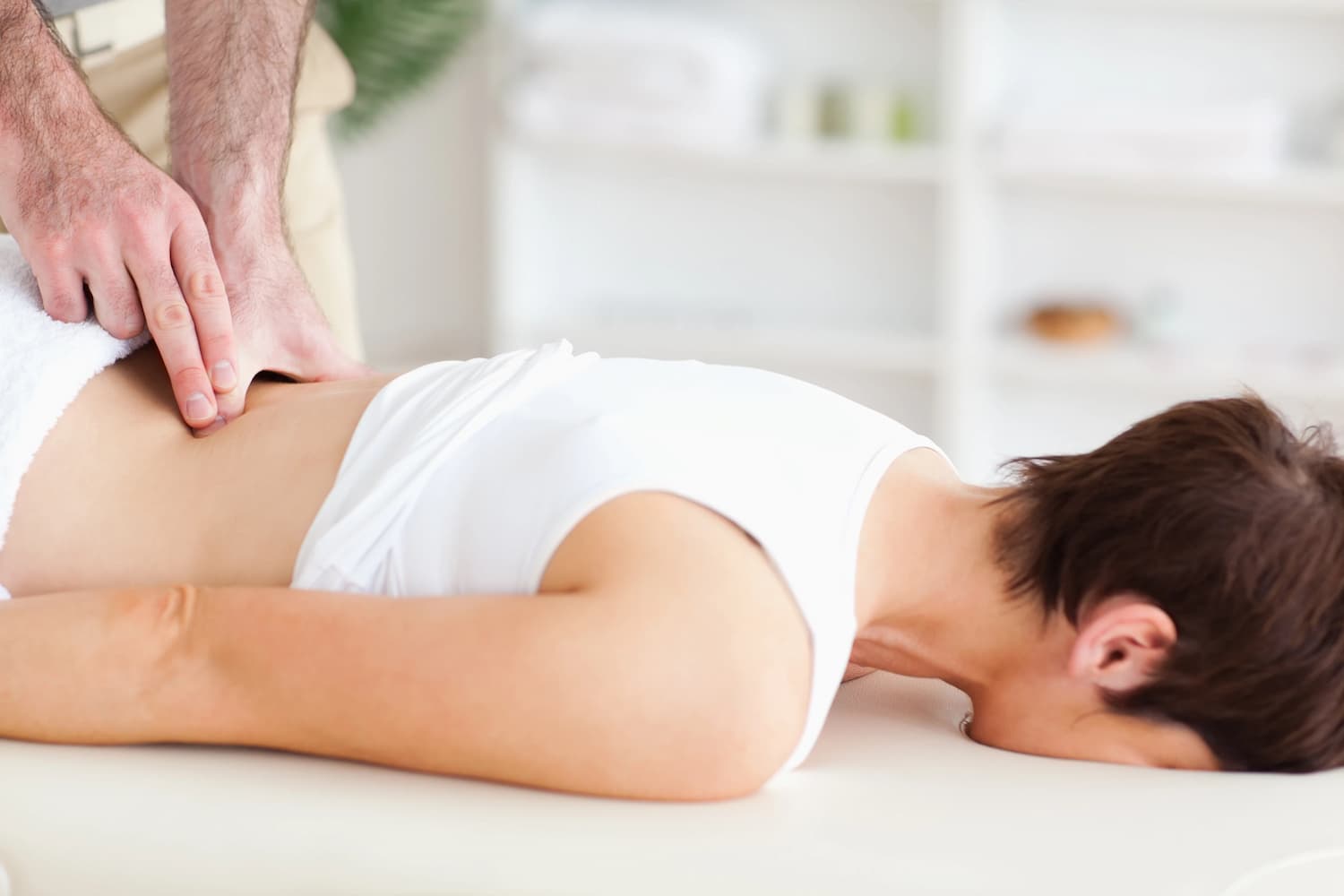 Why should you book a corporate massage with Circle8?
We've already noted that stress is a key contributor to the low mood of a working office. However, if there's been a break down in communication or disagreement, what better way to work those disagreements out with a massage? Now, we understand that there are several ways to reduce stress in a corporate office. However, we are going to focus on the key benefits of booking a corporate massage with Circle8:
1. Improve your employees' physical health
The first benefit of a corporate massage is the obvious good it can have on your body. Surprisingly, many people underestimate the physical effect of working at your desk all day. We've actually written a blog about it if you'd like to learn more, click here.
Office work can begin to take a physical strain on our bodies, from acute to severe neck, back and shoulder pain. Then, there's wrist and arm strain, from hunching over and typing all day. So, a corporate sports massage or deep tissue massage can help to rejuvenate your employee's by removing knots, built up tension or stiffness.
2. Boost your employees' mental wellbeing
People often feel that stress is normal when you work in an office. However, when it goes untreated and ignored it begins to impact our mental health. The worst part about stress is that it's an unseen illness, so unlike a back strain, it gradually creeps up on us.
Eventually, stress can demoralise and demotivate your employees. So, to improve their moral, alertness and well being, a relaxing massage is a beneficial solution. After a session, your employees will look and feel completing transformed and ready to get going! Thus, you are not only helping your employee's, we sure that you will see a substantial in their work performance too!
Ant was welcoming, took my pain history and talked me through what he was manipulating. Been having a lot of trouble with my left hip, went for a walk today and no hint of old pain. He sent me exercises to do after my appointment to continue to strengthen my problem areas. Will be booking again soon.
Jennifer
Ant is brilliant – he really knows anatomy and massage, and will not only fix you with his hands, but also send you exercises to help prevent issues reoccurring. In addition, you'll have a good chat, get film recommendations, and all with alt rock background music – far better than the usual ambient pan pipe nonsense. Highly recommended!
Carrie
Ant is brilliant ! He has the knowledge of a great physio combined with strong and targeted massage technique that just works and gets me moving again ! Turned up with a sore kneee that wouldnt bend left completely fine and fixed plus a clear understanding of what had caused the problem. He even emailed me exercises later that day to help avoid future problems. Cannot recommend enough !! Thanks Ant !
Paul
Really good massage. I've been used to massage therapists just going in with their hands and not asking questions, but Jessika talked to me about my motivations for booking and then worked on the specific areas that needed it. I came out feeling like I had clouds for muscles, and my posture is already better. Amazing!
Leanne
I've had chronic issues with my neck and back and I always leave Circle 8 feeling miles better. Ant is very knowledgeable and always makes sure to explain what may be causing the pain and discomfort. He is brilliant at what he does and is also really friendly. Definitely would recommend!
Meenakashi
Circle8 is top notch for any niggles you might have, however big or small. Ant and the team are mega knowledgeable, they can feel exactly where you pain might be coming from, release your tension professionally, and even offer follow up exercises and mobility work to treat and prevent further issues. I'd highly recommend them to anyone looking for sports massage in Leeds city centre.
Sarah Cotterill
Best massage ive ever had. Ant is really friendly, great to chat to on the more painful areas of the massage and excellent aftercare advice. Wish I'd have found this place sooner! Cannot recommend enough, will definitely be back!
Ash
Get started
So if you would like to treat your team, help them relax, unwind and revitalise please contact Circle8Massage today. We offer a range of treatments from Sports Massage our most popular treatment for aches and pains and Deep Tissue Massage to Cupping and Hypervolt Therapy and we can fit around your schedule.
We look forward to hearing from you.
3 Lower Briggate, 2nd Floor, Leeds, LS1 4AE